Canberra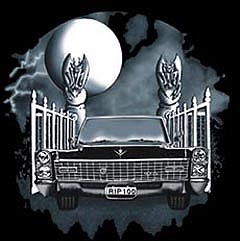 Weird Canberra Ghost and History Tour
This is the history they don't put in the guide books, this is a tour that shines a spotlight into the hidden underbelly of the nation's capital. A unique, one and a half hour experience visiting sites of crimes, hauntings and murder in Australia's national capital. Visit the darker side of Canberra's past. Hear tales of:
* The Canberra funeral parlour that was once a hot bed of espionage activity.
* A poltergeist that regularly wreaks havoc in the War Memorial.
* Which Canberra church used to be a train station at Sydney's Rookwood Necropolis * An Australian Prime Minister who haunts a popular Canberra hotel.
* Why some security guards refuse to work at Old Parliament House.
* The truth behind tunnels linking the Lodge and Parliament House.
* A $10,000 piece of art buried deep beneath Commonwealth Park.
* The diplomat who was turned into a pin cushion by blood thirsty murderers.
* The hidden cave in Canberra's CBD.
* Missing coffins in Lake Burley Griffin.
* The embassy plagued by screams from the past.
* An old homestead that makes people's noses bleed.
* The hidden treasure yet to be discovered in Yarralumla.
Plus much much more….
So come and join us on Canberra's most unusual tour, and your first ride in a hearse won't be your last! Wearing of fancy dress or just plain black is encouraged! Cost: $49.00 per head. For all enquiries and bookings please phone Allan the Hearse Whisperer on 0414 232 244 or visit www.destinytours.com.au