Tasmania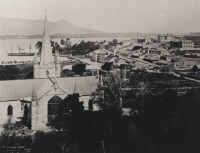 Port Arthur Historic Ghost Tours
Treat yourself to a spirited night out. Since the 1870's unusual occurrences and sightings of apparitions have been documented at Port Arthur. Like the case of Mark Jeffrey, grave digger on the Isle of the Dead who, in 1877, demanded to be removed from the island after a visitation by "his satanic majesty". Or the frequent sightings by visitors of "the lady in blue" wandering in period dress near the Parsonage.
To see the Port Arthur Historic Site in a whole new light, join an eerie lantern lit walk around the spectacular ruins and buildings at night. There's no better setting for the spine-chilling tales you will hear. Real accounts of frightening and mysterious happenings, by people such as judges and reverends as well as visitors and staff, have been documented at Port Arthur from the convict period until the present. You'll shiver under the spell of the experienced guide's gripping narration of reported ghost sightings and unexplained occurrences.
The duration of a Historic Ghost Tour is about one and a half hours.
Join our guides on a Historic Ghost Tour to find out more about (and possibly meet) the spirits of Port Arthur on a lantern-lit walk through the Historic Site. Tours operate nightly (except Christmas Eve and Christmas Night). Adults $14.00, Children $8.60, Family $36.30.
Bookings essential
For Historic Ghost Tour bookings, ticket sales, and information contact the Info Centre on 1800 659 101, or visit the website at http://www.portarthur.org.au.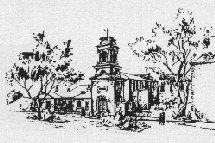 Penitentiary Chapel Ghost Tours
Tour the mysterious court rooms, tunnels and gallows in this 1830's colonial convict building by flickering light. Hear true stories of strange happenings, murders, trials and grim executions. Tours run for approximately one and a half to two hours in duration, icluding an interpretation of the site's history and plenty of ghost stories.
The ghost stories relating to the Penitentiary Chapel have been collected from the tour guides and also those who have visited the site over the past years the Penitentiary has been open to the public. The tour travels through the Penitentiary Chapel and those taking the tour even have the opportunity to stand below the gallows in the Execution Yard.
Tour costs are as follows: Adults $8.80, Pensioners/Students $7.70, Children (5-15) $5.50, and a family ticket is $22.00. Group discounts are available on application. You will meet your guide at the Big Doors in Campbell Street near the corner of Brisbane Street. Further Enquiries can be placed on 0417 361 392. Bookings are essential.

Launceston City Ghost Tours
The story begins in Launceston's infamous Royal Oak Hotel about the hotel's local ghost 'Cyril'. It takes us around some of the smaller back streets of Launceston in areas most visitors would not dare to venture in their normal holiday travels.
The main guides, David Quinn and Geoff Hayes are accomplished well recognised local performing artists who have their own quite different method of presentation but each are excellent in their own special way still remaining committed to the fundamental story.
There are three different site locations each having their own atmosphere creared by 'Chimera', Tasmania's leading theatre production Company. The final setting is in the dramatic Gothic building of Chalmers Church.
Historic Launceston (Australia's third oldest city) is now bringing to light what only few have known for too long. You are invited to join the experience including the 'wake'-if you dare!
Cost: Adult: $20.00
Child: $17.00
Concession: $17.00
Family rate: $45.00
Group rate: $17.00
Call either 0421 819 373 or 0408 343 888 for further details or bookings.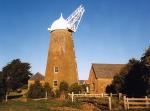 Ghost Tour of Oatlands
Walking ghost tour of the historic town of Oatlands by candlelight. Includes inspections of an old gaol building, historic homes and other notable buildings. Departs from Callington Mill.
Adults: $8.00
Children: $4.00
Telephone (03) 6254 1135 for further details and bookings.